Procrastinators Anonymous is a fellowship of men and women who share their experience, strength and hope with each other that they may solve their common problem and help others to recover from chronic procrastination.
Wednesday, June 29, 2011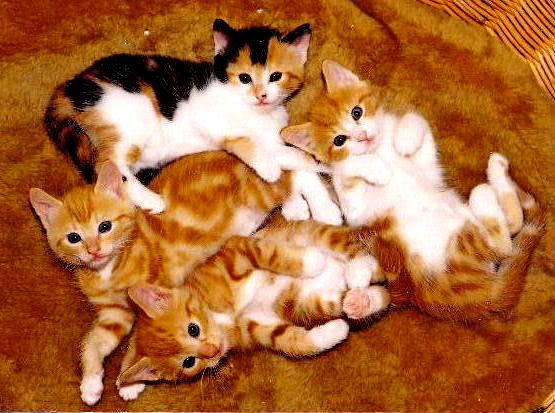 Several years ago, a stray cat came to our house and gave birth to these kittens on our doorstep.  We took care of them, and kept the Mama_Cat and one kitten (Hi Mama_Cat!!!) 
Later we found good homes for the others. Hope you all like the picture. Nice and cuddly, aren't they?

Let's try to have a good and productive day today.