Procrastinators Anonymous is a fellowship of men and women who share their experience, strength and hope with each other that they may solve their common problem and help others to recover from chronic procrastination.
Wednesday 18 March 2009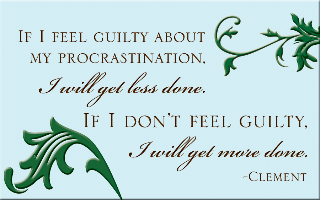 Clement's quote and bGG's graphics...
Thanks to the fellowship here for inspiration from others' successes as they recover and for the solidarity to keep going after lapses.