Procrastinators Anonymous is a fellowship of men and women who share their experience, strength and hope with each other that they may solve their common problem and help others to recover from chronic procrastination.
Sunday 25th June 2006 Bookending

Good morning/evening/afternoon Anti-Proc people!

I know Anouk is working today, so hopefully I won't be alone in here today (I got kinda lonely yesterday). I'm inviting others to join me in bookending here.
This is the first day of my holidays - yay! I have come out in two big cold sores and now hav a very fat lip, LOL! Looks like the hols came just in time (I've been really feeling the need for hols for about a month now - so glad I had some time booked off!). This first week is mostly about sorting stuff out - work stuff I don't normally have time to get to, household stuff, personal stuff etc. I'm not going to be driving myself into the ground, and I've already started with a lie in this morning - didn't go to the yoga teachers' meeting this morning.
The second (nearly) week is mostly proper holiday.
OK, so here's my list for today - I'm aiming for a 'pottering on target' sort of feel to the day, LOL!:
*Breakfast

*Bath
*Finish Morning Routine (I know - it'll be afternoon, LOL!)

*Daytime Routine, including:
*DDog walk

*Cooking with DSO
*DESK!
*In-Tray

*Clean toaster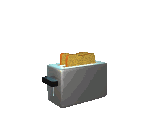 *Sort out bike
*Future bookending list (I've got loads of lists all over the place, and I've started collating them)
*Watch rental DVD whilst DSO is gaming tonight, and post it back. I've had this DVD for about a month now but the only time I had a chance to watch it I didn't feel like looking at the computer (tired eyes).

So until the rest of you get here to cheer me on, I've brought my own team with me...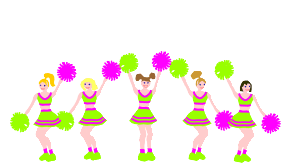 Go Normy Go!
I'm going to try reporting in at TOTH

See you later!